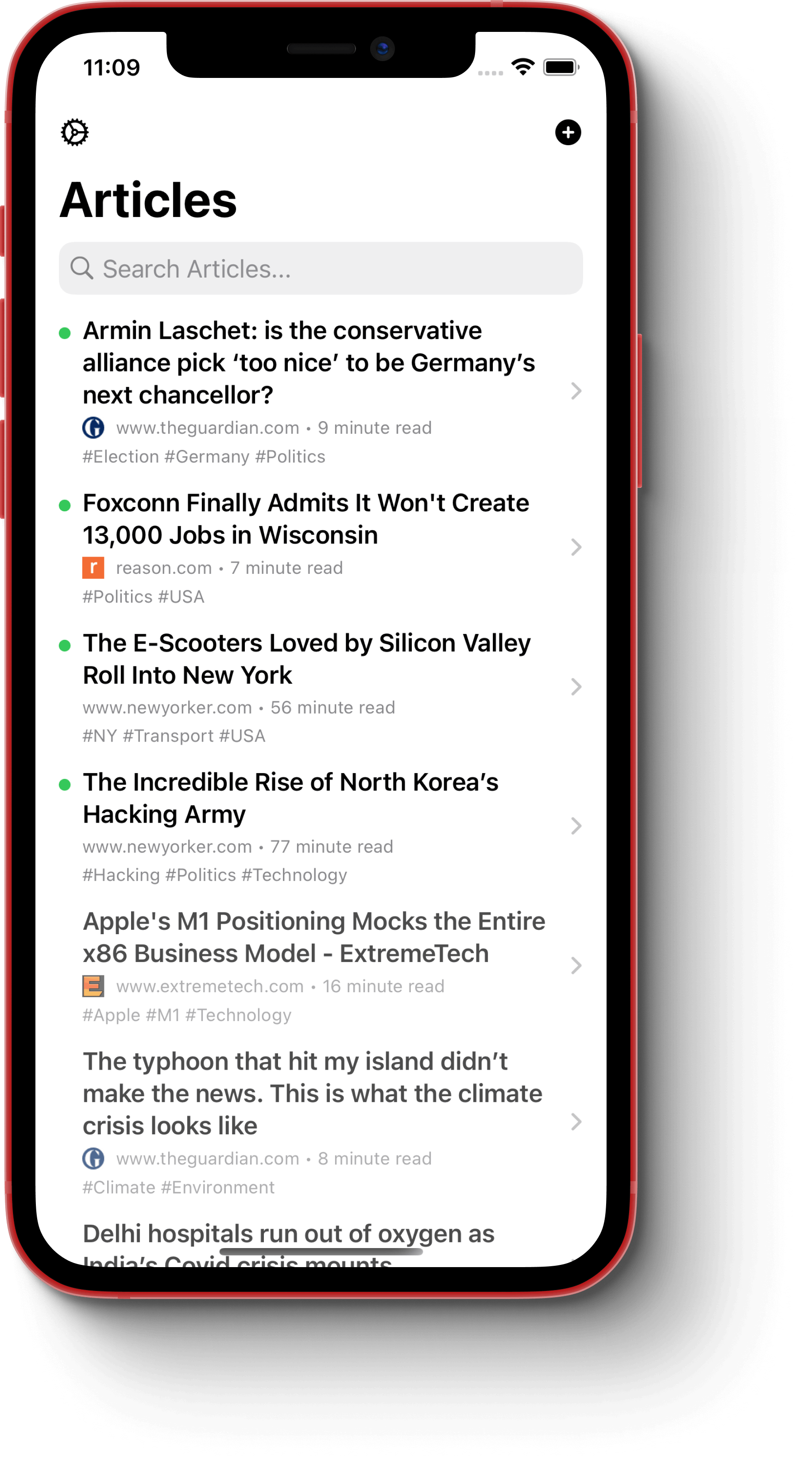 The offline article reader for your iPad, iPhone and Mac
Seamless Sync, Personalized Typography, and No Internet? No Problem
📚

Effortless Bookmarking Directly from Safari
Ever stumbled upon an intriguing article but didn't have the time to indulge? With Paperback, you can effortlessly save articles directly from Safari for reading later. Plus, regardless of whether you're offline or struggling with a weak internet connection, you can seamlessly access and dive into your saved articles. Organize your reading list using our intuitive tagging system and streamline your reading habits.



🌙

Uncluttered Reading Experience Tailored for True Enthusiasts
Dive into a reading environment designed to minimize distractions and amplify content engagement. Paperback's streamlined interface provides both light and dark themes to cater to your reading preferences at different times of the day or night. It's an oasis for readers seeking a pure, immersive experience.



⚡️

Customized Typography for Discerning Eyes
Personalize your reading experience with an array of typographic choices. Whether you're in the mood for the sophisticated vibe of San Francisco, the urban pulse of New York, or the crisp clarity of SF Mono Fonts, Paperback's got you covered. Rediscover content through the lens of typefaces crafted for utmost readability and style.



📱

Prioritizing Your Privacy
Fed up with compulsory logins and tedious sign-up processes? We value your time and privacy. Our app does not demand any logins. All article extractions are executed directly on your device, ensuring that your reading preferences remain personal. Plus, with iCloud integration, syncing your articles across devices is a breeze, ensuring you always have your reading list at your fingertips.



🕵🏻

Robust Search and Tagging System
Can't remember where you saved that compelling article? No worries! With Paperback's powerful full-text search, retrieving articles is as simple as typing in a keyword. Moreover, our advanced article tagging system allows you to categorize, prioritize, and revisit articles based on themes, topics, or your personal categorizations.